Watch Kubo and the Two Strings – "Creatures Of Darkness" Featurette on Viddsee BUZZ:

At its core, Kubo and the Two Strings is the classic adventure fantasy about a hero called to fulfil a quest. It's a familiar narrative, but adapted and expanded to an extraordinary scale.
Our hero Kubo is voiced by Art Parkinson (Rikon Stark in 'Game of Thrones') and his two anthropomorphised companions are a samurai beetle who's voiced by Matthew McConaughey, and with Charlize Theron as the voice for Kubo's guide, a Monkey (also groundbreaking, as traditional Japan folklore has mostly male guides, but more on that on another time).
The star-studded cast is a highlight, but most of the magic is in the telling and the creation of an emotional experience for cinema. We're astounded by what we saw, and here are our takeaways.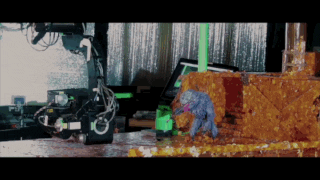 #1 – AN EPIC UNIVERSE CREATE IN A MINUTE SCALE
Stop-motion films usually happen on tabletops, and no tabletop can contain an epic like this. Think of the delightful frame-by-frame animation you laboured on Instagram.
Then, consider that the final movie has 1,359 shots; 133,096 frames of animation, with a full running time of 1001 minutes and 27 seconds.
Through the five years in production, the team of artists, technologists, engineers, and craftspeople referenced and reinterpreted Japanese culture, art and history in their work.
This included the classical Japanese arts of woodblock printing and origami, the works of Akira Kurosawa and Hayao Miyazaki, to studying the techniques of modern Japanese fashion designer Issey Miyake.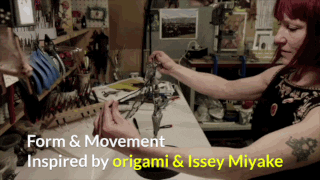 The results? An incredibly immersive world with lush landscapes and attention to detail made especially for the 3D cinema.
#2 – MAKING SUPERSIZED PUPPETS BELIEVABLY VILLIANIOUS
There are three monsters in Kubo – The Moon Beast, The Giant Skeleton in The Hall of Bones, and the creepy eyeballs on stalks in the Garden of Eyes. With the Kubo puppet standing at 9 inches, all three monsters need to look and feel villainous to be suitably intimidating.
Instead of relying on computer graphics, the team conceived and crafted all puppets by hand and pushed the boundaries of technology and puppet-making.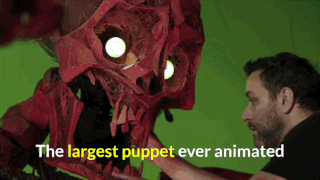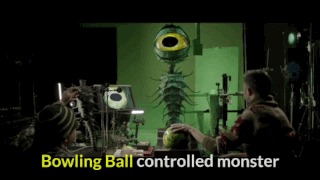 #3 – THE STUDIO HAS ALREADY WON AN AWARD FOR ITS BREAKTHROUGH IN STOP-MOTION ANIMATION
LAIKA President & CEO Travis Knight said that when what they needed did not exist, they just invented it.
Earlier this year, the studio was presented with a Science & Technology Academy Award for reimagining the process in how puppets' faces are animated in stop-motion animation.
It was based on a decade of research and development starting from the studio's work on 'Coralin'e. With this breakthrough, puppets' faces are animated with slices of 3D-printed facial expressions instead of having entire puppet heads swapped out for each frame and movement!
#4 – FUN FACTS – WHAT'S THIS ABOUT THE HIPSTER UNDERWEAR?
Of all the fun facts we geeked out on (1,3000 feet of giant origami paper, 624 single edged razors), the most intriguing is that the production bought 243 hipster white underwear. And it was a very specific brand, from Calvin Klein? One can only guess what that was used for…
Watch the trailer for 'Kubo and the Two Strings' here.
'Kubo and the Two Strings' opens on 8 September in 3D Cinemas in Singapore. This post was brought to you in collaboration with United International Pictures.
Want more awesome stories?